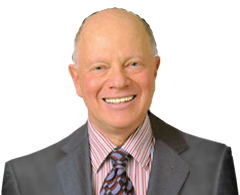 Representative Clients
Mr. Factor has had the opportunity to be a catalyst in resolving or furthering matters with the help of the following attorneys:

Heather E. Stern, Esq.
Kralik & Jacobs LLP, 35 N. Lake Avenue, Ste. 620, Pasadena, CA 91101
Phone: 626 844 3505 E-mail: heather.stern@kralikjacobs.com
"Max brought energy, a fresh perspective, and thoughtfulness to our mediation. I hope to have the opportunity to use him again soon!"

Michael Cisneros, Esq.
Law Office of Michael Cisneros, 50 West Lemon Ave., Ste. 12, Monrovia, CA 91016
Phone: 626-359-3692 E-mail: mcisneros@mac.com
"I cannot come up with a superlative good enough to describe the attention, professionalism and dedication that Mr. Factor showed in our mediation. He was well prepared and grasped the fundamental stumbling block quickly, giving it the attention necessary to get everyone talking and reaching settlement."

Michael Waddington, Esq.
Law Office of Michael Waddington, APC, 9615 Brighton Way, Ste. 400, Beverly Hills, CA 90210.
Phone: 310-276-4100 E-mail: mwaddington@waddington-law.com
"In a highly emotional case, Max Factor intuitively knew the correct tone and temperament to employ with the parties to defuse the hostilities, thus allowing them to mutually resolve their dispute."

Nicholas Shantar, Esq.
Allen Matkins Leck Gamble Mallory & Natsis, 1900 Main ST., 5th Fl., Irvine, CA 92614.
Phone: 949-553-1313 E-mail: nshantar@allenmatkins.com
"Max Factor III provides valuable insight into the intricacies of complicated real estate transactions, with knowledge and experties that is uncommon among most mediators."

Lois Esther Rubin, Esq.
Rynn & Janowsky, 4100 Newport Place Dr., #700, Newport Beach, CA 92660
Phone: 949-752-2911 E-mail: lois@rjlaw.com
"Mr. Factor took commitment to getting the job done to a new level and settled a case for which I thought there was no hope. I would not hesitate to use him again."

Ernest E. Price, Esq.
Ropers Majeski Kohn & Bentley, 515 S. Flower St., 11th Fl., Los Angeles, CA 90071
Phone: 213-312-2000 E-mail: eprice@rmkb.com
"Max is the mediator to choose for complex business valuation and buy-out issues. He is right on the money."

Todd E. Croutch, Esq.
Fonda & Fraser, LLP, 100 W. Broadway, Ste. 650, Glendale, CA 91210
Phone: 818 649 3590 E-mail: tcroutch@fondafraserlaw.com
"Max is The Real Deal!"
Walter T. Clark, Esq.
Walter Clark Legal Group, Palm Desert, CA 92260 PH: 760-568-5661 WClark@WalterClark.com
"You are the best mediator with whom I have ever had the pleasure of working. And you can tell from my Bar number, this wasn't my first case."

Michael K. Dewberry, Esq.
Garrett & Tully PC, 225 S. Lake Ave., #1400, Pasadena, CA 91101
Phone: 626 577 9500 E-mail: mdewberry@garrett-tully.com
"I want to thank you for the excellent job you did at our mediation. I was aware of the fact that you have a fine reputation, and I can now recommend you to other litigators based on my personal experience."

John Vukmanovic, Esq.
Vukmanovic Law Group, APC, 333 S. Grand Ave., 25th Floor, LA, CA, 90071-1501
Phone: 213 943 1340 Web: www.vlglawyers.com
"Integrity, determination and communication - qualities which are known to set
Mr. Factor apart."

Jeff Riffer, Esq.
Jeffer, Mangels, Butler & Marmaro, LLP, 1900 Avenue of The Stars, 7th Floor, LA, CA 90067
Phone: 310 203 8080 Web: http://www.jmbm.com/
"Max did a great job in a complicated entertainment case. He settled a case a prior
mediator was not able to settle. He never gave up."

Susan Germaise, Esq.
McGuire Woods, LLP, 1800 Century Park E., 8th Floor, LA, CA 90067
Phone: 310 315 8200
"Both my client and I were thrilled with the results we achieved at the mediation,
which fully resolved all of the issues in our case."

Robert A. Weissman, Esq.
Weissman & Weissman, 2660 Townsgate Road, Ste. 350, Westlake Village, CA 91361
Phone: 805-371-0500
"Max is a mediator who really works hard at getting cases settled. If he smells
even a hint of a possibility, he latches on like a bulldog until an agreement is
reached."

Edwin K. Niles, Esq.
Law Office of Edwin Niles, 6928 Owensmouth Ave., Ste. 104, Canoga Park, CA 91303
Phone: 818 715 7150
"Assuredly one of the brightest bulbs in the chandelier of neutrals---what a pleasure
to work with him!"

Asher A. Levin, Esq.
Law Offices of Levy, McMahon & Levin, 16830 Ventura Blvd. #500, Encino, CA 91436
Phone: 818 981-4556
"In my book, Max is batting 1,000. He helped me settle two real estate cases. In
the first, I had to brief legal issues so that opposing counsel and his client would
understand the law and...groundwork for settlement. Max brokered a fair settlement
and I was pleased to recommend him on another matter. Max's understanding of
the participants and of the issues helped us to settle..."

Michael D. Holtz, Esq.
Lavely & Singer, PC, 2049 Century Park E. #2400, LA, CA 90067
Phone: 310 556 3501 Web: http://www.lavelysinger.com
"Max was as effective in the ENE (Early Neutral Evaluation) process as he is in
mediation. His candor and well-reasoned evaluation as a Neutral Evaluator actually
helped resolve a complex matter that had remained unresolved even after a prior
mediation with another mediator."

Robert L. Bachman, Esq.
Law Office of Robert Bachman, 19100 Von Karman Ave. #380, Irvine, CA 92612
Phone: 949 955 0221
"I have utilized Max Factor's services three times in three difficult collection cases....
Max has been able to provide resolutions all three times and has provided recoveries
to my client. He has employed an excellent approach to resolve these matters and
I would highly recommend him as a mediator or arbitrator."

Henry J. Josefsberg, Esq.
Law Office of Henry Josefsberg, 110 West Ocean Blvd., Ste. 611, Long Beach, CA 90802
Phone: 562 436 9401
"I have known Max for several years, but only hired him recently to mediate a case.
The parties were angry at one another and mistrusted one another. Max understood
the needs of the parties, the attorneys, and the case. He crafted a situation in which
all concerned could relate to the needs of the deal, and find sufficient common
ground to settle."
Frances M. Campbell, Esq.
Law Office of Frances Campbell, 633 W. 5th St., Ste. 2800, LA, CA 90071
Phone: 213 223 2065 Web: www.fmclaw.net
"I had the pleasure of participating in an "Early Neutral Evaluation" presided over by
Max Factor. The "ENE" program was new, and none of the attorneys knew what
to expect. I was pleasantly surprised that the ENE resulted in a quick and fair
settlement, brought about by the skill of Mr. Factor. He got right to the main issues,
and everyone left feeling that they had been "heard" and had a "fair shake"."


Robert Conti, Esq.
Goldman, Magdalin & Krikes, 4605 Lankershim Blvd., Ste. 540, N. Hollywood, CA 91602
Phone: 818 755 0444 Web: www.gmklaw.com
"Max took a case that was on the verge of blowing up and worked it through well into
the night and into the next day. He brokered a deal with multiple parties involved,
and achieved a fair settlement for all."


John Fagerholm, Esq.
Fagerholm & Jefferson Law Corporation, 3500 W. Olive Ave., 3rd Flr., Burbank, CA 91505
Phone: 818 973 2731
" 'It was about real estate, but it was really about the emotions---like who got the
dog,'...To everyone's surprise, the case was quickly settled in mediation. 'Max
struck me as a fictional character...Everything played out like it was written.' "
(Quote from John Fagerholm in the Southern California Super Lawyers
Magazine, Article by Joe Mullich, "The Max Factor in Mediation: Bringing
Beauty to the Business of Law", February 2008)


Leo Fasen, Esq.
Law Offices of Leo Fasen, 9150 Wilshire Blvd., #175, Beverly Hills, CA 90212
Phone: 310 569 4045
"He's on the top of my list. He's always prepared and can find the solution."


James G. Korsen, Esq.
Law Offices of James Korsen, 100 N. Westlake, Blvd. #201, Westlake Village, CA 91362
Phone: 805 497 8085
"Mr. Factor is absolutely first rate. He is totally dedicated to the process, fair
and assertive."

James D. Murray, Esq.
Law Offices of James Murray, 11377 W. Olympic, Blvd., Suite 910, LA, CA 90064
Phone: 310 235 2486
"Max Factor III is very good & applies himself totally to the process."

Ronald M. Oster, Esq.
Paul, Hastings, Janofsky & Walker, LLP, 515 S. Flower St., 25th Floor, LA, CA 90071
Phone: 213 683 6000
"Max Factor was an excellent mediator who accomplished a great deal in a short
period of time. I would recommend him without reservation."

Kim H. Pearman, Esq.
Law Offices of Kim Pearman, 14550 Friar Street, Van Nuys, CA 91411
Phone: 818 787 6500
"Best Mediator I have had to date. Did a great job."

Edward W. Pilot, Esq.
9107 Wilshire Blvd. #700, Beverly Hills, CA 90210
Phone: 310 274 9602
"Mr. Factor has the perfect temperament for a Mediator."

Jason Weisberg, Esq.
Lee & Kaufman, LLP, 633 W. 5th Street, 51st Floor, LA, CA 90071
Phone: 213 239 9400
"Max is awesome!"

Jaime W. Marquart, Esq.
Baker Marquart & Crone LLP, 11755 Wilshire Blvd., Ste. 2340, LA, CA 90025
Phone: 310 575 3800 Web: www.bmcfirm.com
"Mr. Factor is one of the best mediators I have ever worked with.
Beginning prior to the mediation, he crystallized his understanding of
the issues and parties involved through (complimentary) phone calls
with counsel. At the mediation...he was patient and willing to tackle
the actual legal issues involved and not simply negotiate for a "split of
the baby" or nuisance value. After the mediation, Mr. Factor
diligently followed up to make sure all parties had followed through
on their settlement positions. Thanks to Mr. Factor's no-nonsense
but good-humored approach, all parties did follow through, resulting
in a complete resolution that far exceeded my and my clients'
expectations."


Jeffrey S. Thomas, Esq.
Duran & Thomas, 9200 Sunset Blvd., Penthouse 2, LA, CA 90069
Phone: 310 276 5297
"This letter is to thank you for pulling the proverbial rabbit out of
your hat. You not only settled a case that the lawyers had been
unable to settle for a year but settled it with a resolution none of
us imagined was possible. You are either lucky or gifted. My
belief is the latter."


Stuart Jasper
Jasper & Jasper PC, 19800 MacArthur Blvd., Ste. 860, Irvine, CA 92612-2425
Phone: 949 756 1560
"...a bravura performance... resulted in a settlement that I thought was virtually
impossible at any time before trial... I think all of the parties somehow left relieved
satisfied that they had reached a fair settlement, under your guidance. You
treated everyone with respect and showed true compassion... At the same time,
you imbued the proceedings with a strong sense of people taking responsibility
for their own actions... You certainly are top of my list for mediations in the future."

David C. Allen, Esq.
Akin, Gump, Strauss, Hauer & Feld, LLP, 2029 Century Park East, Ste. 2400, LA CA 90067
Phone: 310 229 1000 Web: http://www.akingump.com/
"A note of thanks for your skillful efforts at the mediation...Your control of the proceedings
and your reasoned approach guided the parties throughout the process."

Harold A. Ducote, Jr., Esq.
Ducote & Frasca, PC, 940 South Coast Dr., Ste. 185, Costa Mesa, CA 92626
Phone: 714 424 6250 Web: http://www.ducotefrascalaw.com/
"You have, single handedly, restored my faith in the mediation process. You must
know that you are always number one on my list for mediators."

Rae Lamothe, Esq
Law Office of Rae Lamothe, 2530 Wilshire Blvd., 2nd Floor, Santa Monica, CA 90403-4642
Phone: 310 449 0053
"Thank you so much for your help in resolving our matter. You went way beyond
the call of duty."

Dan Lispi, Esq.
Law Offices of Robin Jacobs, 470 S. San Vicente Blvd., 2nd Floor, LA, CA 90048
Phone: 323 852 1507
"In two hours you accomplished more than the lawyers and the parties could in
two years."

Franklin J. Love, Esq.
Law Office of Franklin Love, 125 S. Citrus Ave. #101, Covina, CA 91723
Phone: 626 653 0455
"You have earned the reputation of outstanding mediator."

Gregory Bell, Esq.
Nesbitt & Bell, 9601 Wilshire Blvd., Ste. 828, Beverly Hills, CA 90210
Phone: 310 777 0448
"One of the best mediators I have had the pleasure of dealing with in 33 years
of practicing law."

Mark Feldman, Esq.
Feldman & Associates, 11030 Santa Monica Blvd., Ste. 109, LA, CA 90025
Phone: 310 312 5404
"Max has been 100% effective at mediating and resolving muti-party construction
disputes for our firm despite the overwhelming difficulties that the cases
presented and the initial differences of opinion on both sides."

Frank G. King, Esq.
Law Office of Frank King, 424 S. Beverly Drive, Beverly Hills, CA 90212
Phone: 310 553 8533
"Mr. Factor can get a settlement because he is extremely sensitive to the goals
of each side, and with his experience and skill can come up with workable,
acceptable solutions."

David Kyle, Esq.
Law Offices of David Kyle, 880 W. First St., Ste. 302, LA, CA 90012
Phone: 213 613 4600
"I thank you for your time, patience, understanding and great assistance in
reaching this resolutino of this most difficult matter."

Thomas Lemberg, Esq.
Executive Vice President, General Counsel & Strategic Partnerships, Digitas
Senior Vice President, General Counsel and Global Alliances, Polaroid
Vice President, General Counsel, Lotus Development
"....a valuable agent of reality..."

John B. Marshall, Esq.
Lewitt Hackman et. al, Law Corp., 16633 Ventura Blvd., 11th Floor, Encino, CA 91436
Phone: 818 990 2120
"...thanks also to Mac Factor III for his invaluable assistance in resolving this
(real estate sale and purchase) matter."

Clark L. McCutchen, Esq.
Law Offices of Clark L. McCutchen, 39 Clubhouse Ave., Venice Beach, CA 90291
Phone: 310 392 2150
"I would definitley put Max Factor III on my 'highly recommended' list. He shows
each party respect for their position, and he brought the parties to a place where
each could choose between realistic alternatives."

Sandra Jean Montag, Esq.
Law Offices of Linda Libertucci, 675 Placentia Ave., Ste. 201, Brea, CA 92821
Phone: 714 674 5621
"Mr. Factor nailed the issue quickly and focused the parties' attention
on the main point."

David Norouzi, Esq.
Law Offices of David Norouzi, 11755 Wilshire Blvd., Ste. 1450, LA, CA 90025
Phone: 310 477 1222
"Mr. Factor was really excellent at understanding the parties' emotions,
discussing their long-term interests, and coming up with a process which
eliminated the most significant risks both parties faced. Simply put, he
knows 'how to make it happen."

Mark A. Pittman, Esq.
Pittman Law Group, Inc., 6080 Center Drive, Ste. 600, LA, CA 90045
Phone: 310 242 6697
"We had a complex multi-party case involving real estate that was nowhere near
settlement. Mr. Factor grasped the facts of the case, as well as the human
underpinning, and efficiently facilitated a complete settlement."

Clifford L. Schaffer, Esq.
Schaffer, Lax, McNaughton & Chen, 515 S. Figueroa St., Ste. 1400, LA, CA 90071
Phone: 213 337 1000
"Although the matter did not resolve, Mr. Factor undertook creative and
extensive methods to bring the parties together."

Ronald J. Sokol, Esq.
Law Office of Ronald Sokol, 1334 Park View Ave., Ste. 100, Manhatten Beach, CA 90266
Phone: 310 546 8124
"Just a brief note to express my admiration for the job you did on our clients' case.
A modest matter - which often makes it harder to get things resolved. As someone
who is in the process of learning how to be an effective mediator, it was great to
watch a pro in action. Even though this was a minor case, you took a tenacious
approach that was well thought-out and effective."

Sandy Gage
"Engage Mediation", 11755 Wilshire Blvd., Ste. 2150, LA, CA 90025
Phone: 310 273 0904
"...You have such a smooth, polished style that it is obvious why you are
so much in demand. Ultimately professional!"
Additional Communication from Appreciative Litigants

"I had the pleasure of working with Max on a case that I was sure would not settle.
Much to my surprise after 8 hours and a lot of work Max was able to resolve the
case. I would have no hesitation to use him again."
"It has been in my thoughts many times to write you to
commend you for the incredible effort and dedication to the
process you put forward in the mediation of two 'warriors'.
"You have elevated the (mediation) process most skilfully to a
fine art and never relented in your belief that it could be settled."
"I only wish there were a way for me to tell the world what a
skillfull, dedicated and caring mediator you are and that you should
be elevated to international level. I cannot thank you enough for
your dedication in resolving the matter in an amicable way."
"I really appreciate your very hard work and dedication for our mediation.
You helped greatly to clarify the issues and avoid unnecessary
confrontation. I learned a great deal, and these valuable lessons will
not be forgotten. It was an extremely worthwile day, thanks to you."
"I just wanted to tell you again what a pleasure it was meeting you
yesterday and having you for our mediator. You made me fell totally at
ease and I was very comfortable talking to you. I know J. felt the same
way and I hope my sister did as well. Thank you so much for helping us
to come to an equitable resolution."
A listing of individuals, counsel and litigants who, during the past few years, have expressed their satisfaction with my mediation and/or conflict resolution services:
Lee Ackerman, Esq.
Michael R. Augustine, Esq.
Chandler O. Bartlett, Esq.

Dennis Beech, Esq.
Gregory Bell, Esq.
Mitchell Boomer, Esq.
Julie Bronson
John J. Chow, Esq.
Stephen C. Chuck, Esq.
Earle H. Cohen, Esq.
Charles M. Coate, Esq.
D. Jason Davis, Esq.
Donald Devirian, Esq.
Robert Dolan, Esq.

Alexander Escandari, Esq.
Chris Fawzy, Esq.
Howard S. Fisher, Esq.

David G. Geffen, Esq.
Lawrence Goldblum, Esq.
Ted R. Gropman, Esq.

Evelyn J. Gruen, Esq.

Janet Gullixson, Esq.
Christine Johnson, Esq.

Mark S. Julius, Esq.
Anthony D. Kinslow, Esq.
Thomas F. Kirchoff, Esq.

Douglas Knoll, Esq.
Rod Lewin, Esq.
Edward Lodgen, Esq.

William J. Lutz, Esq.
Jon-Michael Marconi, Esq.
Maria K. Nelson, Esq.
Michael G. Nutter, Esq.
Jack Shea Pierce, Esq.
Rufus V. Rhoades, Esq.
Rick L. Richmond, Esq.
Kevin Riva, Esq.
Michael D. Saphier, Esq.

Brian G. Saylin, Esq.
M. Daniel Saylor, Esq.
Karl B. Schurz, C.P.M./
Bruce Schwartz, Esq.
Joseph R. Serpico, Esq.
Ryan C. Squire, Esq.

Harry B. Swerdlow, Esq.
Michael Taitelman, Esq.
Christopher Tesar, Esq.

Geoffrey L. Thomas, Esq.
Edward A. Torres, Esq.
Brooklyn Weaver, Esq.

Stephen Webb, Esq.