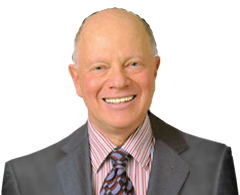 Employment Cases
Mr. Factor has mediated a wide range of Employment cases as an independent full-time neutral and in his 31 years in private and public law offices. The following is just a sampling:
EMPLOYMENT
Numerous Wage and Hour claims, including some class action suits, by hourly workers in:

restaurants
retail stores
gas stations

Service industries including:

food delivery
valet parking
plumbing

Wrongful terminations based on:

retaliation
race
national origin
sexual preference
gender

Constructive discharge based on hostile work environment, race, religion, national origin, disability and pregnancy

Failure to provide reasonable accommodations in a wide variety of disabilities

Several claims that foreign workers grossly underpaid based on false commitments made on entrance visas procured by employers to import nurse and computer technicians from abroad

Defamation and public humiliation claims arising from workplace dispute

Sexual harrassment by supervisors, co-workers and vendors
Representative Clients in Employment : Employment contracts, buy-outs, wrongful termination and discrimination claims on behalf of corporate officers, key employees, managers and long-term employees with: Consolidated Freightway, CSX Corp., Flying Tiger, Farmer's Insurance, Kaiser Aluminum & Steel, The Capital Equity Group, Scudder Stevens, Wertheim Schroder Investment Services, Xerox, Beverly Hills Chamber of Commerce, Pinkerton, Celine, Kayser-Roth, Tiffany & Co., EllerbeBecket, Sheraton, Hilton Hotel Corp., Welton-Becket, Inc. and the Screen Actor's Guild (SAG) as Mediator-Arbitrator on Election Issues.
Employment-related: Guest Lecturer, Panelist
Southern California Mediation Association, 15th Annual Interactive Conference: Presented session: "How to Avoid Mediator Malpractice, Build Trust and Resolve Ethical Dilemmas in Business/Consumer, Employment and Real Estate/Construction Defect Disputes" (November 2003)
Employment-Related:Civic Activities - State of California
California Attorney General's Task Force on Women's Rights: Chairman, Committee on Employment, 1974-75.
* * * * *
1972-1974:
Managing Attorney, the California Law Center, a non-profit, public interest center which engaged in litigation and educational programs on a wide range of consumer protection, credit reform, and employment discrimination issues. Filed landmark cases under the Civil Rights Act to cause the elimination of discrimination based on race and sex in the referral practices of local unions in the motion picture and in the restaurant industries, as well as class action civil rights cases to successfully protect the rights of African-Americans, Latinos and women working in Southern California.