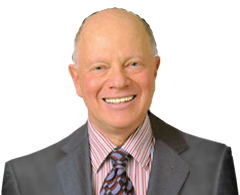 Business / Insurance / IP Cases
For the past ten years, Mr. Factor has mediated a wide range of Professional Partnership Dissolutions, Business Contract, Consumer Tort and Intellectual Property cases as an independent full-time neutral. The following is just a sampling:
BUSINESS CONTRACT, CONSUMER TORT, MALPRACTICE, PARTNERSHIP DISSOLUTION, AND INTELLECTUAL PROPERTY
Business break-up of restaurant owners and consequent buy-out.
Copyright ownership contested.
Insurance commission claims when ex-employee moved to arguably competing agency.
Bankruptcy of a major national retailer and successor liability issues
Breach of fiduciary duty and accounting claims when one of the founding partners of a law firm split off to join another downtown firm
Countless commercial disputes in the garment industry, diamond trade, construction trades and transportation industry, generally over failure to pay contracted rates and/or failure to deliver timely and/or accurately the goods ordered.
Multi-party accounting claims arising from several partnership dissolutions of physicians in specialty groups that held hospital contracts
Million dollar-plus attorneys' fee dispute for defense of a class action
Licensing and franchise disputes in which the licensee or franchisee has copied product or service and is competing with original holder of protected business property rights
Commercial contract disputes involving development of computer hardware and computer software systems
The reorganization of business partnership assets involving millions of dollars of commercial contracts in the travel industry
Shareholder/directors' suit involving medical technology in rapidly developing international markets
Patent infringement dispute involving high-tech imaging company and hardware developer
Legal malpractice dispute surrounding the advice offered in post mortem tax planning of a family business
Business/Consumer/Healthcare - related: Guest Lecturer/Panelist:
California Institute of Technology (CalTech) and Art Center College of Design of Pasadena: "Proven Negotiating Techniques in Business Environments" (March 2002) Inn of Court, Downtown Los Angeles: Panelist and Mentor, "Voir Dire & Opening Statements in Business Litigation", 1999-2000; Guest Lecturer: "Successful Techniques of Skilled Negotiators", 2004.

Representative Clients when Practicing Law for more than Thirty (30) years in Areas of Business Contracts, Consumer Torts, Healthcare, and Partnership Disputes: Contract litigation, including unfair practices cases, on behalf of: Lotus Development Corp., Polaroid, tickets.com, Rodeo Drive Association and Pacific Theatres. Business and Real Estate matters for Gucci America, Inc., Villeroy & Boch, and Credit Lyonnais. Contract and Partnership disputes for several physicians and physicians groups at: Children's Hospital of Orange County, Cedars-Sinai Medical Center, Los Robles Regional Medical Center and SurgiCenter in Ventura County and Valley Presbyterian Hospital and more than one hundred small and mid-size businesses. My representation of small and mid-sized businesses, and of key officers and shareholders, include employment and labor matters, assisting in the procuring of both debt and equity capital, including private placements, and several business acquisition and sales. Financial adviser for more than 25 years to certain family members in commerical and residential real estate investments, as well as management of family portfolios invested in the equity, option and bond markets.

1974-1977:
Deputy and then Assistant City Attorney, heading Consumer Protection Section, Office of Los Angeles City Attorney, responsible for enforcement of State's regulatory laws governing licensed businesses and professions, as well as enforcement of business and trade practice violations. The Office of the Los Angeles City Attorney also vigorously prosecuted misdemeanor violations and civil penalty actions against in the health care field. More than 1000 cases per year were tried or negotiated to settlement. Also, served as the Hearing Examiner, L.A. County Hearings on Improving Conditions in Los Angeles County's 400 Nursing Homes.