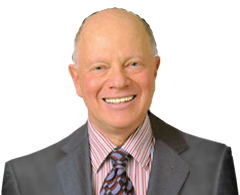 About Your Mediation
I use a combination of reasoned decision-making, subject-matter expertise, and persistence. A sense of humor, a few real-life anecdotes, and three decades of practical litigation experience and deal-making help make the mediation process productive and efficient for attorneys and clients.
From time to time, in civil (and not so civil) litigation, it is worthwhile to discover the best alternatives to continuing hard-fought litigation. Experience shows that by checking in with a neutral mediator, you can safely explore settlement options without seeming 'too eager to settle'.
Mediation is the most cost and time-efficient method to:
Assess the strengths and weaknesses of your opponents;
Persuade directly an unrealistic opposing litigant;
Assist your own client in becoming more realistic by effective use of the mediator in private caucus;
Explore the real worth of value-added options not available at trial (such as maintaining confidentiality and/or creating a plausible cover story; structuring a less expensive, tax-advantaged settlement strategy; eliminating the risks and costs of collection through adequately securing payment; and even constructing broad injunctive relief that would not generally be available in a litigated case);
Focus the opposing litigants or counsel on the sound basis of your litigating position;
Anchor the opposing litigants and counsel on a range of settlement options that you establish through the assistance of the mediator.
I entered mediation during 1999-2000 after more than 30 years in the public and private practice of law. My litigation practice had focused on Real Estate Investment and Development, Business Contracts and Competitive Practices, including Intellectual Property cases, Unfair Employment Practices and Partnership Dissolutions.